Seven of the Best Hospitality Design Firms
Avroko
Founded in New York in 2001 by William Harris, Greg Bradshaw, Kristina O'Neal, and Adam Farmerie, AvroKO has earned a reputation as one of the most innovative interior design firms in the field, due in large part to the group's integrated design process and focus on creating emotionally connected experiences. In the past decade, the firm has grown to four offices (New York City, Bangkok, San Francisco, and London) working on projects across 22 countries in 32 cities- and winning basically every award and accolade possible. Additionally, they've expanded their empire by launching over a dozen company-owned-and-operated restaurants, creating a furniture and lighting company (Goodshop), and developing a separate branding and strategy division dedicated to projects of scale (Brand Bureau).
In our world, when you hear a hotel or restaurant is working with Avroko, you know they're aspiring for a sense of luxury that still feels uniquely custom - boutique yet grand. With Avroko, they are almost certain to achieve that.
Over the last 9 years, we've had the honor to design and craft uniforms for several Avroko-designed concepts in Chicago and beyond, including Momotaro, Somerset, The Hoxton Hotel, Perry Lane Hotel, Duck Duck Goat and Swift & Sons.
Roman & Williams
Roman and Williams Buildings and Interiors is a New York-based interior design studio known for their work on hotels, restaurants, retail spaces, homes, product design and, most recently, cultural work.
Founded in 2002 by principals Robin Standefer and Stephen Alesch, the work of Roman and Williams employs a range of ideas, materials, objects and references – from the unexpected to the pedigreed – and instilled with a heightened sense of narrative. The body of work that is an extension of their values, a continuum of longevity meant to live beyond them – like the name of the studio itself, named for their maternal grandfathers.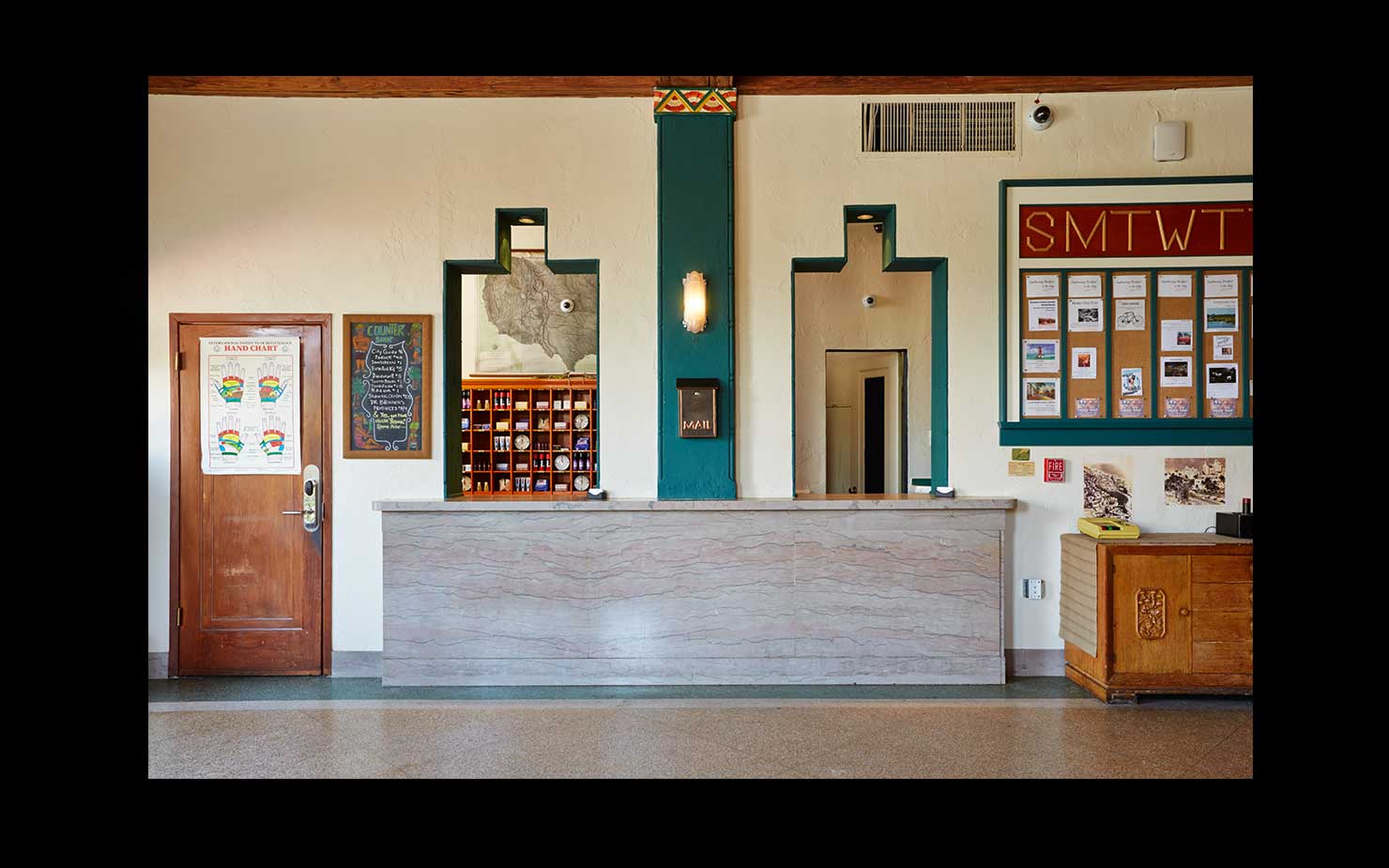 My first conscious memory of Roman & Williams was when a friend of ours was getting ready to open the Freehand in Chicago, and I did a deep dive on the original Freehand hotel in Miami. I remember being very impressed with what I felt was a unique design style, creating a wholly modern and on-trend environment, while honoring the historical intricacies of the 1930s Art Deco building that houses it. However, nothing prepared me for the absolute masterpiece that is R&W's work at the Chicago Athletic Association hotel.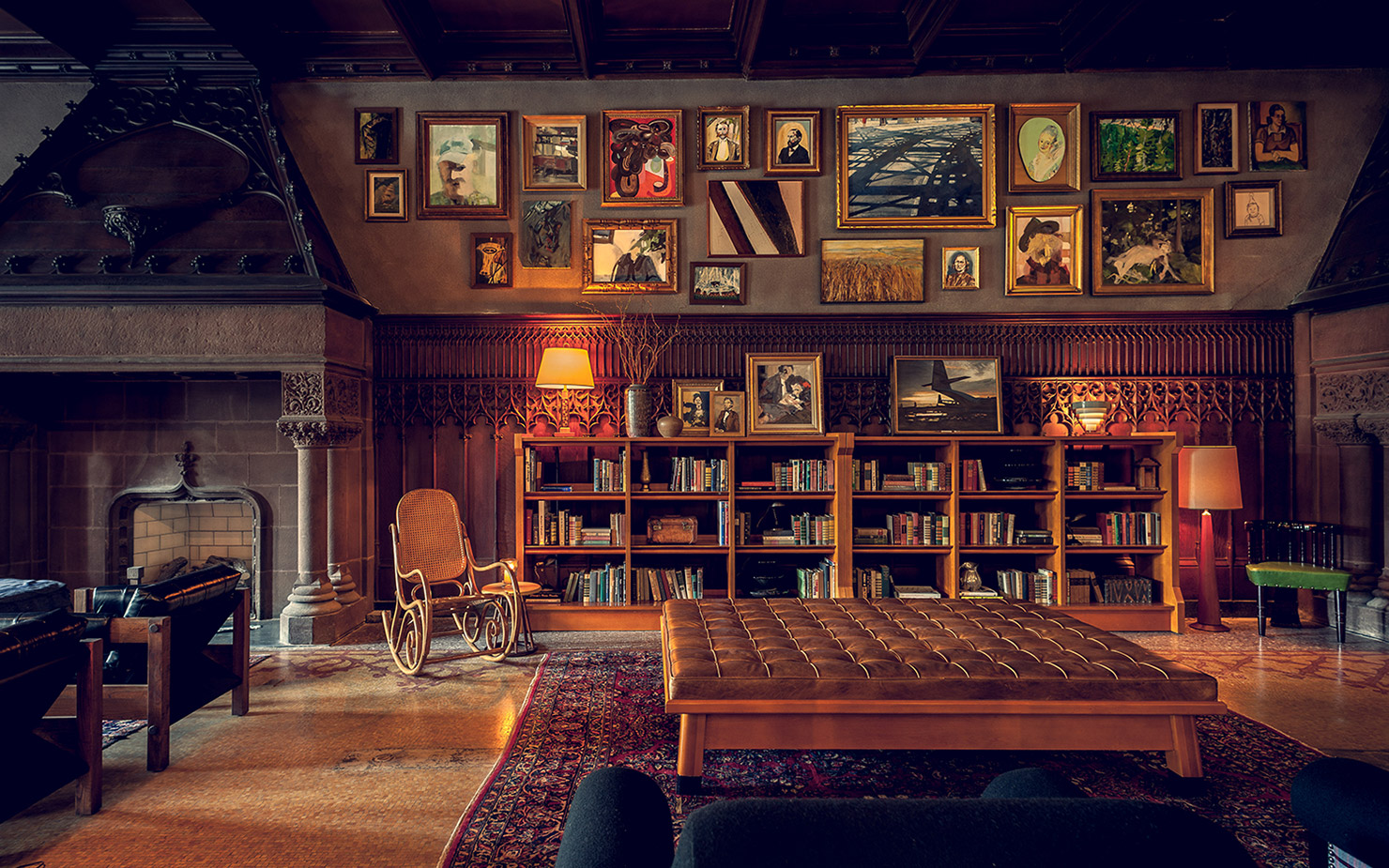 One of the architectural crown jewels in a city overflowing with them, CAA originally opened in 1893, just in time for the famous World's Columbian Exhibition. The building was meant to show visitors from New York and Philadelphia that Chicago was every bit as glamorous as anything their East Coast counterparts could offer - that we weren't just the Hog Butcher to the World anymore. 
Operating as a private club for more than a century, the Venetian Gothic facade, ornate millwork, marble and mosaic tile floors and custom stained glass windows were the work of architect and founding member Henry Ives Cobb. Falling into disrepair by the 1970s due to declining membership, the once opulent design flourishes were drop-ceilinged, carpeted and dry-walled into oblivion, hiding the true spirit of the building up until its closing in 2007.
Resurrected for a 2015 grand re-opening as a hotel by Commune Hotels and AJ Capital, Roman & Williams were tapped to restore the building to its former glory, preserving anything original that they could, while also revitalizing and refreshing the spaces with a modern, upscale feel. The result is stunning - to this day one of the most breathtaking buildings I've ever stepped foot in.
We've been lucky enough to contribute to the uniform and merch programs for several Roman & Williams projects aside from the CAA, including The Ace Hotels in New Orleans and New York, and the Freehand in Chicago.
Parts & Labor
One of the younger guns on this list, Parts and Labor Design was established in 2009 in NYC. They are a creative, full service interior design firm specializing in hospitality, commercial, retail and residential experiences. The studio is made up of a team of dynamic designers led by Jeremy Levitt and Danu Kennedy, and their services include interior design, custom furniture and lighting design, concept development, creative direction, brand strategy, art direction and styling.
PLDNYC is known for considering all elements of the guest experience - the studio focuses on integrated programming and functionality paired with highly customized furniture and lighting, giving each space a distinct personality and identity that is entirely own-able and unique. Every detail and decision is made in order to create a holistic and tailored experience that aligns with the ethos of their clients and partners.
We first crossed paths with PLDNYC back in 2018 when we were designing uniforms for our friends Erling and Josh's new restaurant, the late great Pacific Standard Time. Blown away by the light woods, prominent greenery and abundant natural light that perfectly captured the essence of Erling's ode to California cuisine, PST felt like a breath of fresh air on a scene dominated by the dark woods and leather popularized by (the also incredibly cool) restaurants of Brendan Sodikoff. James Beard agreed, naming PST the winner of Outstanding Restaurant Design (the second uniform client of ours to win that award after Land & Sea's Cherry Circle Room at the aforementioned CAA).
Best known for their work with the Thompson Hotels in Nashville and DC, as well as the iconic Savannah restaurant, The Grey, we've had the pleasure of designing a custom uniform program for one other notable project of theirs, The Old No. 77 in New Orleans.
Avenir Creative
Now onto the youngest of the guns, Avenir Creative here in Chicago, founded and led by the indomitable Julie Purpura. Avenir stands apart due to their focus on storytelling first and foremost. In their own words, "Our designs stand out because they tell a good story. To find it, we dig into the history of a location and the culture of its neighborhood. Then we do the hard part—create the twist that makes people care. By focusing on concept and story first, we set a vision that gets everyone on board and guides every other decision we make."
This approach is perhaps best embodied in their interior design work at The Cyrus Hotel in Topeka, KS. To this date the only project we've overlapped with Avenir on, The Cyrus is housed in an historic 100+ year old building in downtown Topeka, and doubles as both a monument to the history of this windswept midwestern town and the sexiest boutique hotel in town.
Check out some more of Avenir's work here.
Siren Betty
Another female-founded (with an all female team!) design firm, Siren Betty was established in 2006 by Nicole Alexander. Siren Betty's commercial work has consisted mainly of independently-owned bars, restaurants and retail spaces. Siren Betty has a knack for taking smaller places and making them feel cozy, intimate, yet grand at the same time, with a balance of classic glamour and current trends - and just the occasional pop of well-placed kitsch. The driving design force behind some of our favorite local spots such as Segnatore, Evette's and The Pink Squirrel, Nicole and her team at Siren Betty are the local interior design heroes poised to do big things.
Studio K
Another female-founded, Chicago-based interior design firm, Studio K has become a powerhouse in its brief seven years of existence. Founder Karen Herold started Studio K in 2014 after nearly 14 years at one of the biggest design and architecture firms in Chicago, 555 International. Coming off the scorching success of her work on Girl & the Goat, Karen set off on her own, quickly compiling a client list that includes GT Fish & Oyster, Maple & Ash, The Hotel Zachary and Nobu Hotel. 
Of all the design firms on this list, we have the most overlap with Karen's projects, having worked on uniforms and merch for BLVD, GT Prime, Core Spaces, Victory Ranch, Foxtrot, Monteverde and Girl & The Goat.
Kelly Wearstler
Inarguably the most famous name on this list with nearly 2 million instagram followers, several published books and a beloved lifestyle brand, Kelly Wearstler is a certified design icon.
Kelly founded her interior design firm in the mid-90's, servicing mainly the hotel industry. She was one of the key forces behind the rise of the designer hotel in the early 2000s, and is currently designing for a new age of elevated residential hotels living with a distinctive vision of authentic cultural immersion and site-specific design.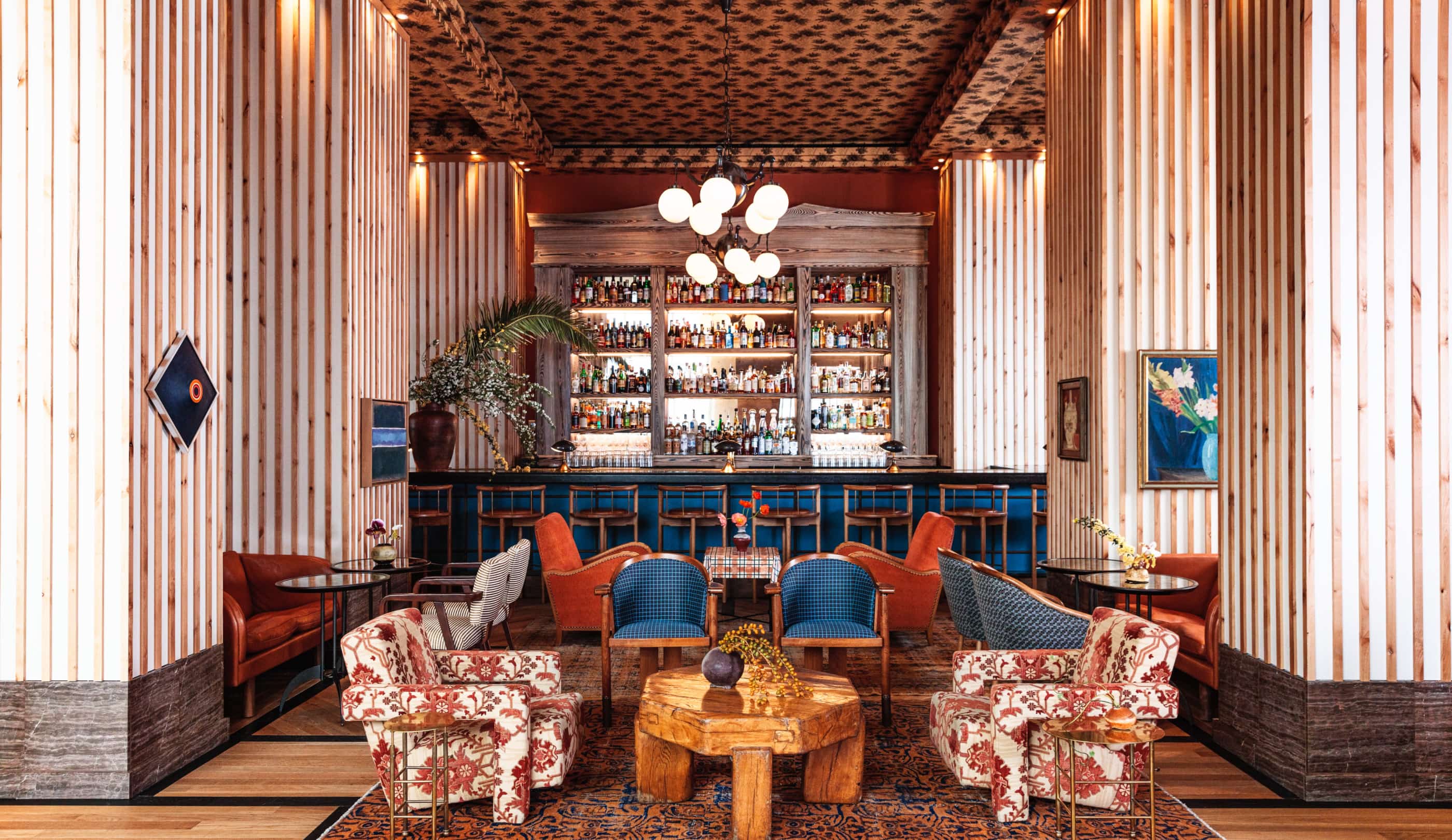 A multi-layered, stimulating sensory experience is at the center of Wearstler's design approach. Through an exploration of materiality, color, forms and an intuitive juxtaposition of contemporary and vintage, architectural and organic, graphic and instinctual, she curates a wealth of experiences in every space. Wearstler believes that honoring history, location and architecture is imperative to pushing the boundaries and challenging the rules. 
Kelly's most notable projects include the Santa Monica Proper Hotel, Austin Proper Hotel, San Francisco Proper Hotel, Four Seasons Anguilla, BG Restaurant at Bergdorf Goodman and the Viceroy Hotels and Residences.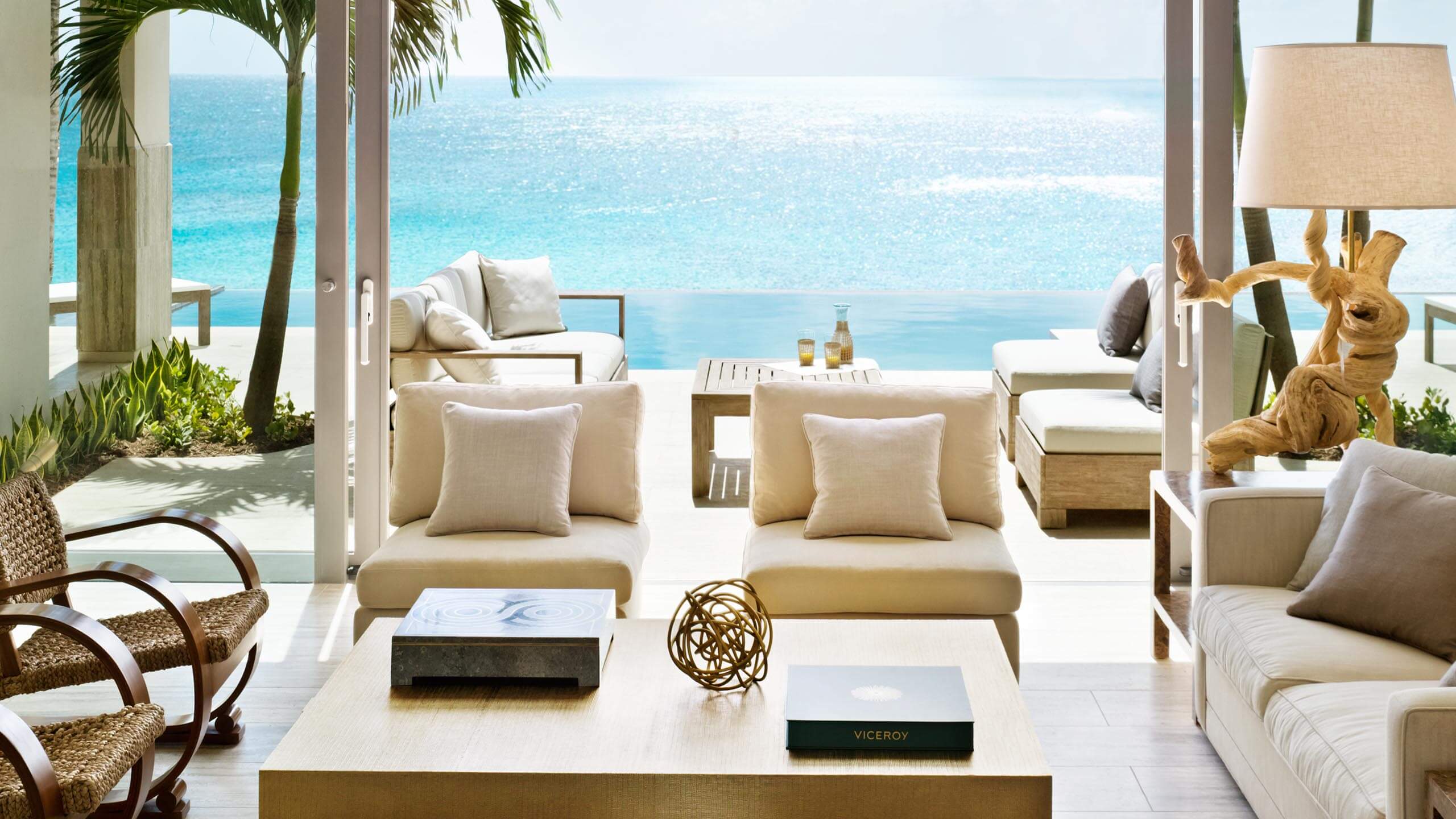 In recent years, Kelly has expanded her empire to include an expansive collection of lifestyle products, including furniture, art, flatware and lighting.
Kelly Wearstler Design is the only firm on this list we have yet to work with - but we look forward to the day our paths finally cross.
---